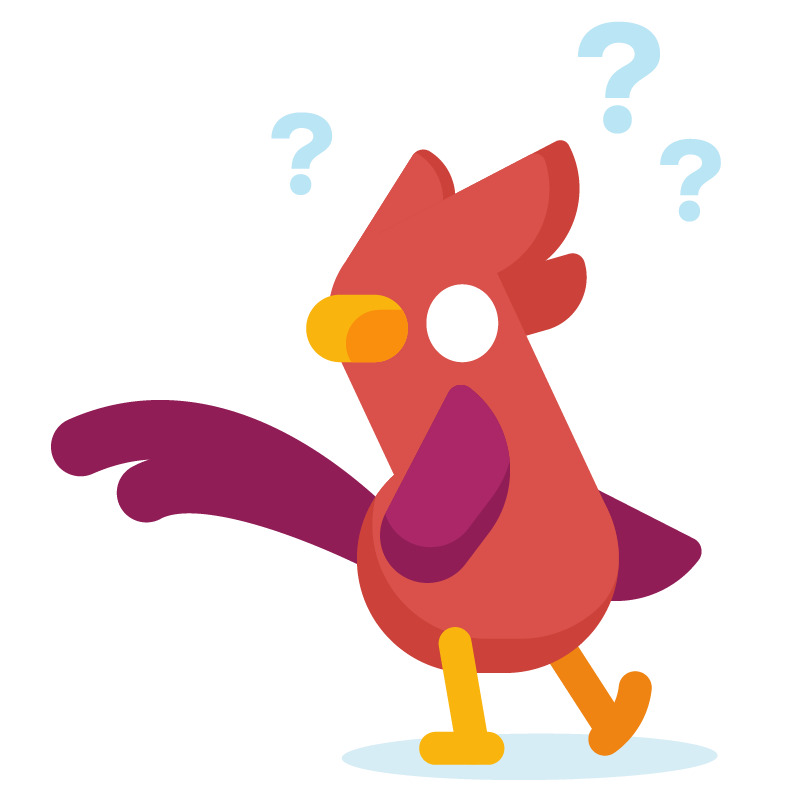 What does kurzgesagt mean and how do you pronounce it?
"kurzgesagt" is German for "in a nutshell". The official pronunciation is [ˈkʊʁtsɡəˌzaːkt] which sounds something like "kurts-geh-zaahgt".
We are a Germany based animation studio, production house and design studio. We produce elaborate science videos for our YouTube channel and create high-quality paper products for this shop. We put countless hours into the creation of our products. They are all designed with love and produced with great care. They are more than merch and nothing short of a passion project for us. Everything we do is meant to spark your curiosity for science, nature, human beings and life itself.
I have a great product idea that I would like to share with the kurzgesagt team.
We're always happy to hear your ideas and feedback. Just send us an email (kurzgesagt@dftba.com) and tell us all about it.
In general, it takes 5-7 business days for our warehouse to process, pack and prepare an order for shipping. Once the order has shipped, you'll receive a shipping confirmation to the email address you provided at checkout. Please be sure to check your spam/junk folders if you have not received that email.
The time it takes for your order to reach the final destination will depend on where the order is being delivered and the shipping option chosen at checkout. You can check the shipping page for more detailed information. If you chose a shipping option that provides tracking updates, you can track your parcel using the link in your shipping confirmation email. We can issue a replacement or refund (minus shipping fees) if your tracked order has no updates in 4 weeks or if your untracked order does not arrive within 6 weeks. Please note there may be additional delays depending on the carrier or conditions along transit route.
If you think your order may have been lost in transit, contact us (kurzgesagt@dftba.com) and we'll be happy to help!
Our replacement policy covers lost packages up to 3 months after the order date. For replacements to be sent in the case of a lost package, we will need the shipping address confirmed so we know there were no issues in the address that would cause the package to be returned or incorrectly delivered. If the address needs to be amended or changed, this will require a second shipping fee to be paid.
How do I cancel an order?
Send us an email (kurzgesagt@dftba.com) with the order confirmation number as soon as you can.
As long as the order has not shipped yet, we can cancel it for a full refund.
Ho do I change my shipping address?
Send us an email (kurzgesagt@dftba.com) including the order confirmation number and the new address to expedite the process. Please note we're not able to make any changes to your address after your order has shipped.
A part of my order was missing or damaged, what can I do?

If your order arrives and something is wrong, simply email us at kurzgesagt@dftba.com and we can get you sorted. In the email, please include the original order number, and let us know exactly which item(s) were missing or damaged.
I received the wrong item, what can I do?
Email us as soon as you notice the wrong item. To speed up the process, please include your order number which can be found in your order confirmation email or listed on the packing slip. Let us know which item(s) you expected to receive and please describe or send pictures of the wrong item(s).
We will set up a reshipment for the correct item, so you will not have to reorder.
Which payment methods do you accept?
We accept payments from all major credit cards, PayPal, Shop Pay, Google Pay, Amazon Pay and Apple Pay. We cannot process money orders, purchase orders, orders placed over the phone, or cash transactions.
Which currencies do you accept?
We accept all currencies! Prices are shown on the shop in € Euro by default, but PayPal and credit card companies carry out the conversions for you and will be shown during the checkout process.
How do Bundle deals work?
Our special bundle deals provide a set discount when certain products are purchased together. The discount will only be applied to the eligible products, and only once the discount criteria is met (e.g. buying 2 or more). The reduced final price is shown on its product page and during checkout.
Please note: not all bundle discounts are immediately shown within the cart, but they will be applied at checkout. In this case, a coupon code will be applied – but if you remove this coupon code, it will also remove the discount!
Why am I being charged additional fees on my order?
When ordering from outside of the EU you may be charged additional taxes and handling fees when importing goods.
We are unable to ship your merchandise as a gift, as we need to fill out each customs form correctly. If we don't fill out the forms properly, we risk having the shipment returned to us or being prohibited from shipping to that country.
Do you have posters in other languages?
At the moment our posters are only available in English. Maybe we'll work on some translations in future.
Can I print your posters at home?
We currently don't offer any printable versions of our posters.
Where can I get frames for your posters?
We recommend supporting a local frame shop (if you've still got one of those) but you can easily find fitting frames online as well. You can find the exact dimensions of each poster on the product page.
Why are the prices in the EU store higher than in the US store?
We're always trying to make sure you get the best deal and fair prices in both of our shops. In our EU shop, we factor VAT into the price of each item which is part of the reason prices are lower in the US shop. Please note that if you are ordering from our US shop to Europe, you will still need to pay VAT and any other associated service fees before you will be able to collect your order.
We try to manufacture and source as many of our products from within the EU as possible. This also contributes to our costs but we're confident you are getting a quality product!
Don't hesitate to get in touch with us. Send an email to kurzgesagt@dftba.com and our customer service birds will get back to you as quickly as possible.