Created with Love
Now you can customize t-shirts, beanies, backpacks (or anything!) into your very own bespoke kurzgesagt creation! Keep all three patches for yourself, or share them with friends.
Welcome to the Galactic Club!
Be a part of this extra special Limited Drop which has everything you need to join the Galactic Club: Your cozy corner in the vast universe. Come in and join us! But hurry, items are highly limited!
MADE WITH LOVE. PRODUCED WITH CARE.
To brighten up your life and spark your curiosity.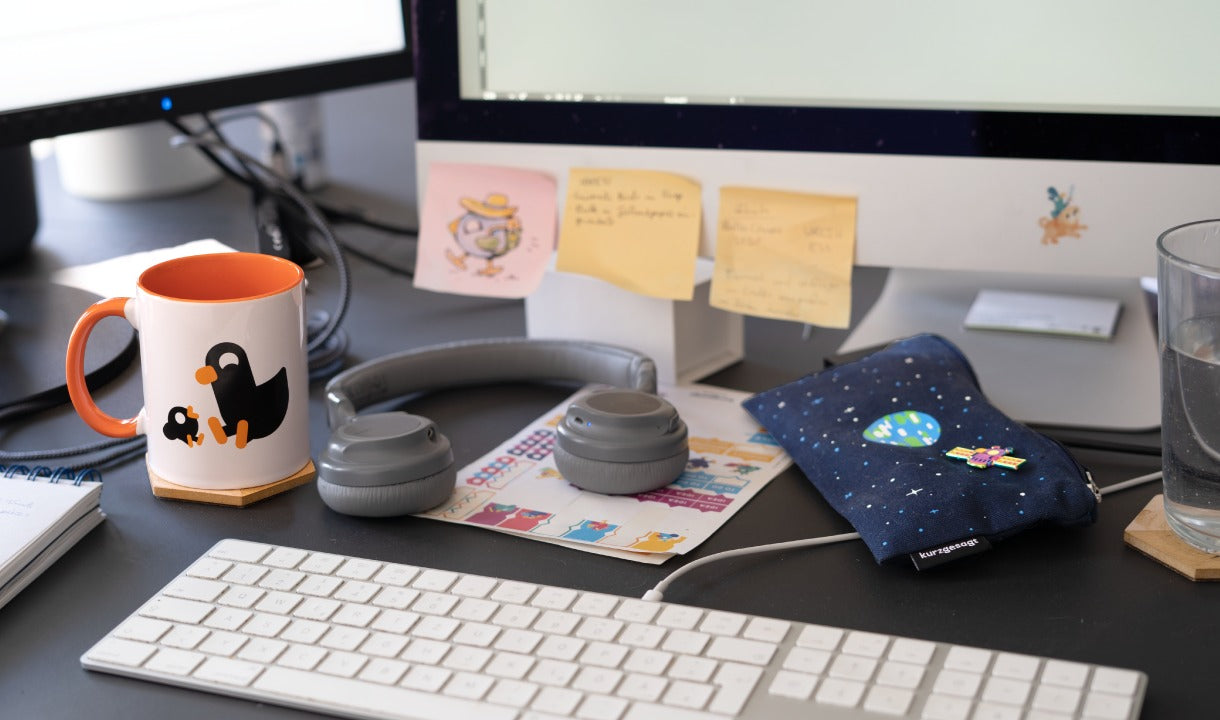 Be the first to know about new products, special releases, and much more!