Your Life, Your Colors
Choose between vivid neon colors or a classy black and white print – whichever suits your style best!
Sleek and Minimalistic
This infographic art print is made to outlive you... style wise that is. The minimalistic, vibrant design will look chic in any setting.
For You to Fill Out
Simply track the weeks of your life by crossing them out, drawing colorful patterns, or by marking important events with stickers. This poster's design is all yours!
MADE WITH LOVE. PRODUCED WITH CARE.
To brighten up your life and spark your curiosity.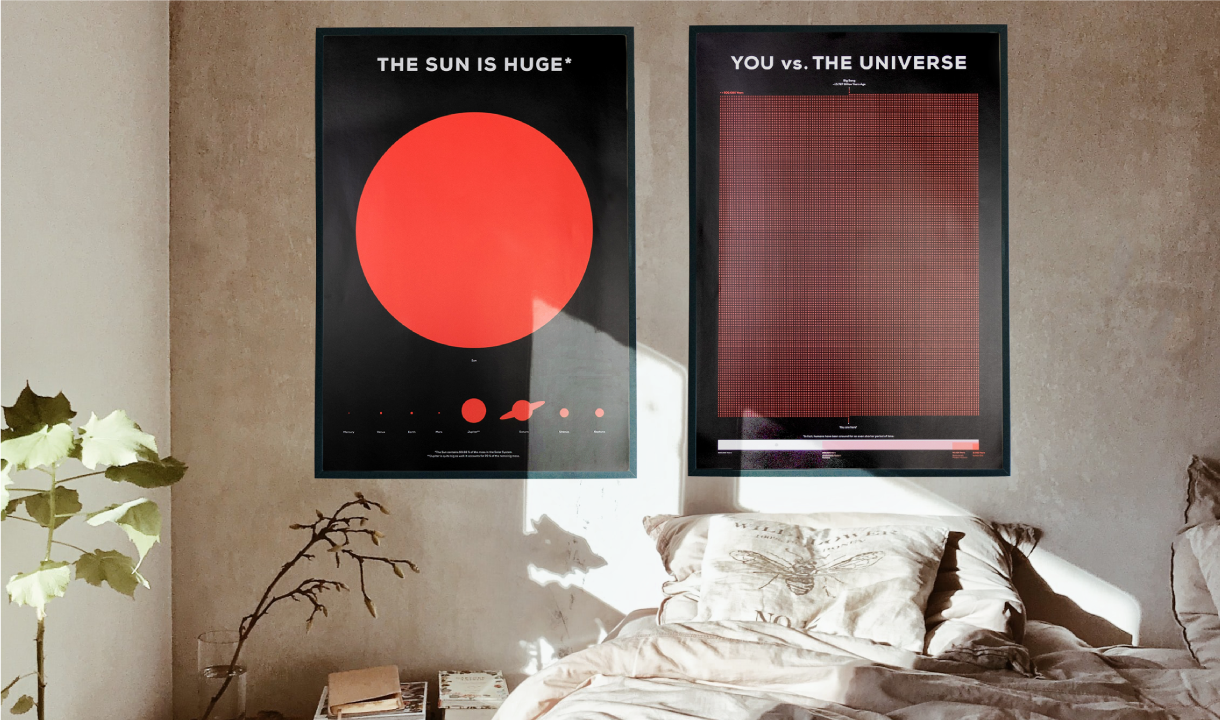 Be the first to know about new products, special releases, and much more!