Information Made Beautiful
We aim to make scientific topics accessible so that you feel inspired and empowered to learn more. This is why we work hard to present facts in beautiful ways.
The Sparkliest Story Ever Told
Each celestial wonder, from dense protostars to colossal supernovae, shines with all the colors of the universe on thick, high-quality paper. This poster easily becomes the star of any wall it hangs upon.
MADE WITH LOVE. PRODUCED WITH CARE.
To brighten up your life and spark your curiosity.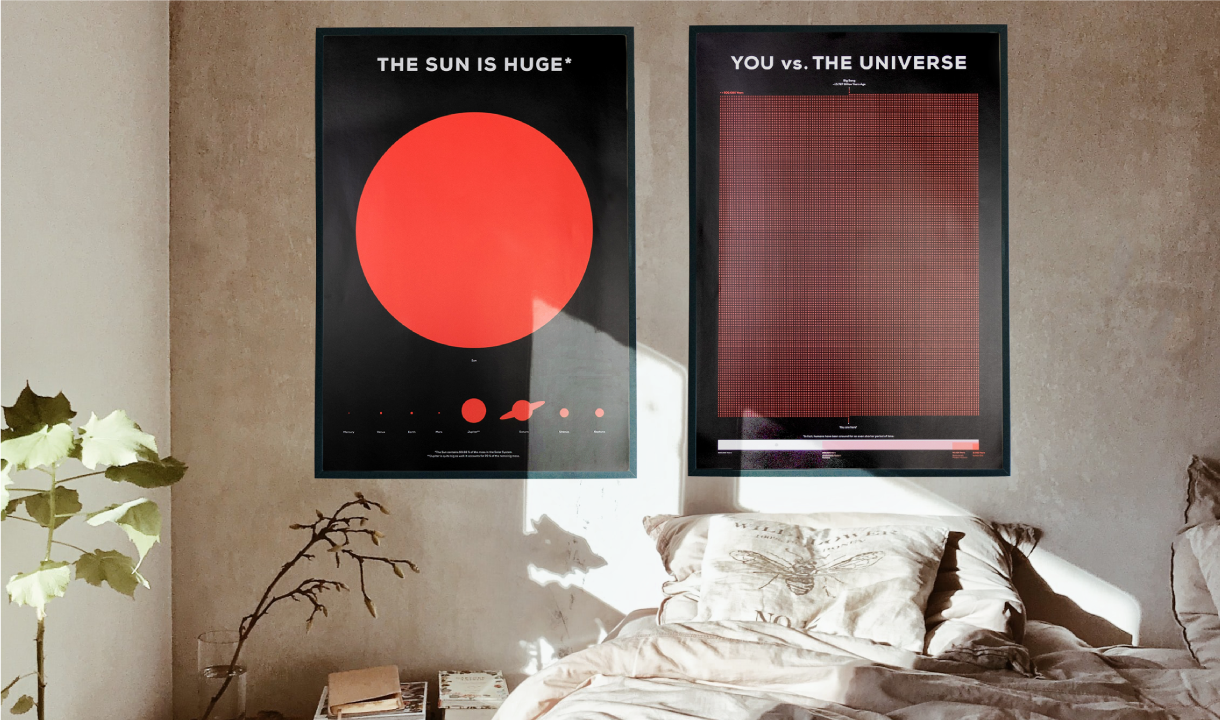 Be the first to know about new products, special releases, and much more!