Vivid Neon Colors
Printed with the highest quality neon colors and pure black inks means this poster becomes the star of any wall you hang it on!
Sleek and Minimalistic
This infographic art print is made to outlive you... style wise that is. The minimalistic, vibrant design will look chic in any setting.
The Right Amount of Existential Dread
Your whole life fits on one poster! Isn't that amazing (and not at all terrifying?). See how far you've come and how much time you still have ahead of you.
MADE WITH LOVE. PRODUCED WITH CARE.
To brighten up your life and spark your curiosity.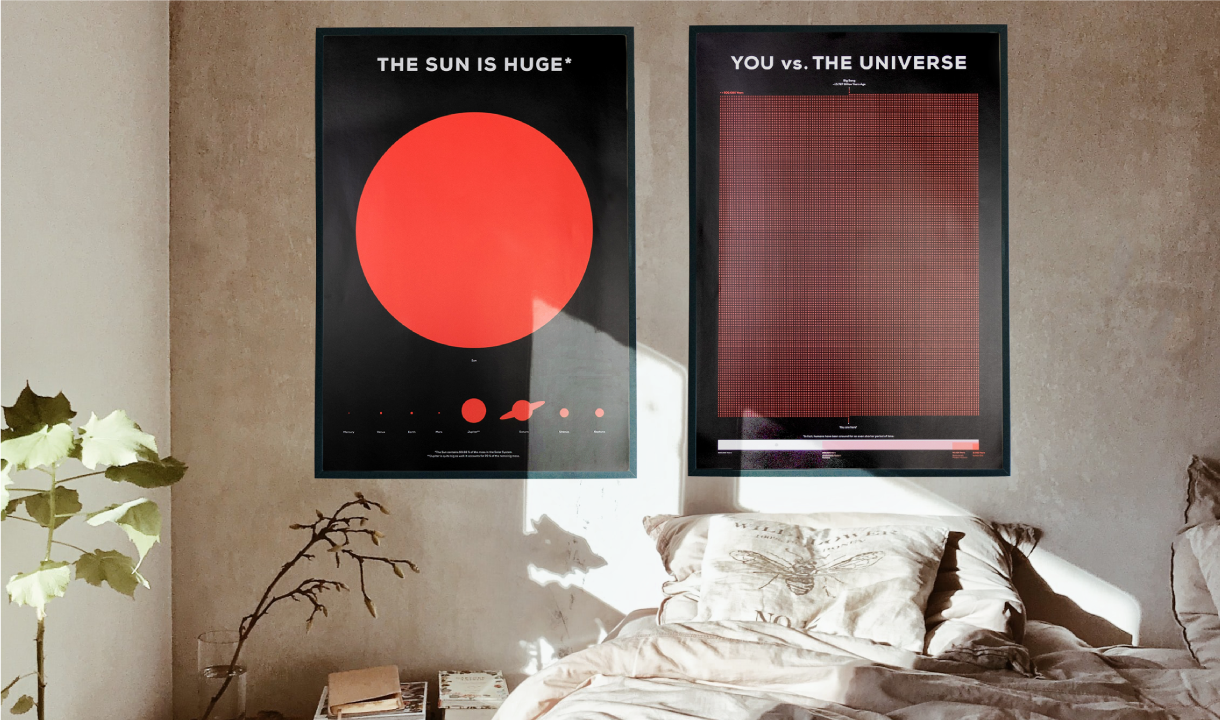 Be the first to know about new products, special releases, and much more!