The Minimal Collection
Our minimalistic posters feature mind-blowing perspectives of the Universe in a simple yet stylish way. Build up your collection with prints that look great together!
Vivid Neon Colors
Premium-quality neon colors and pure black ink means this poster becomes the star of any wall you hang it on – literally.
Gain a New Perspective
The human era has a lengthy existence, but it's nothing compared to the age of the Universe. This unique poster sets humanity's age into a wider perspective.
MADE WITH LOVE. PRODUCED WITH CARE.
To brighten up your life and spark your curiosity.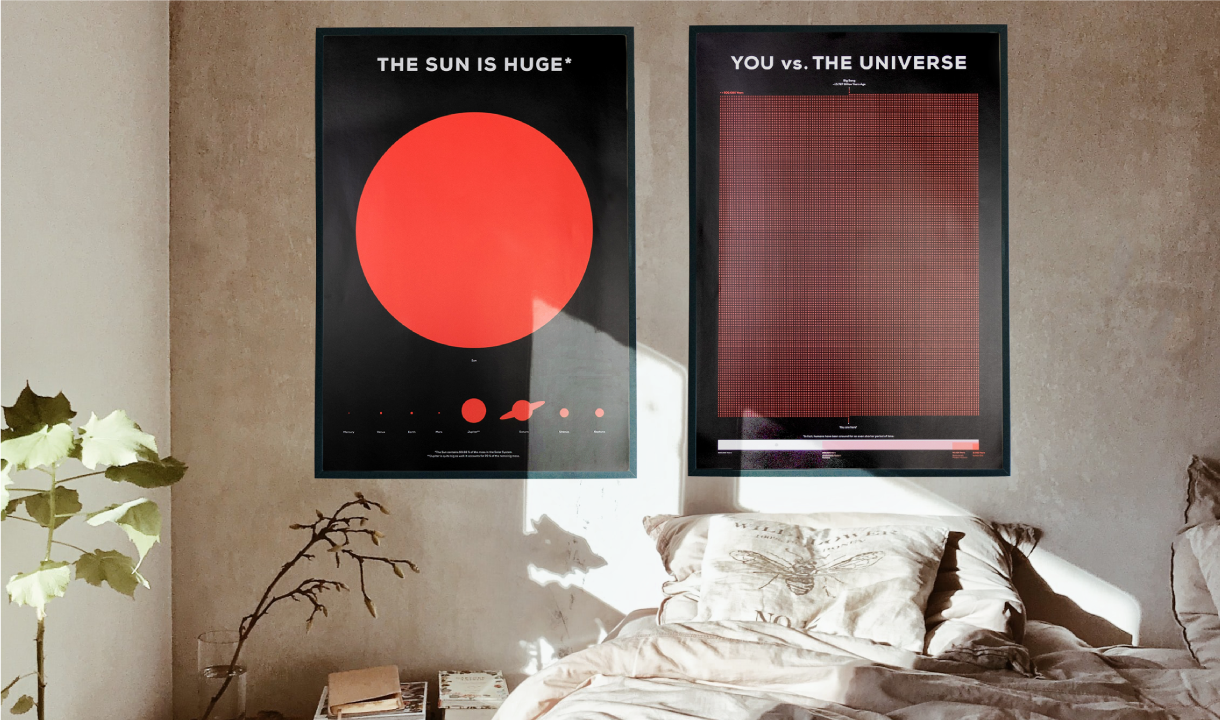 Be the first to know about new products, special releases, and much more!