Made with Experts
Each infographic poster is carefully researched and fact-checked together with experts. Rest assured that this print is equipped with state-of-the-art insights.
Information Made Beautiful
Grasping a complex topic is much easier when it's presented in exciting ways! We work hard to better visualize and explain scientific findings so that you're inspired to learn more.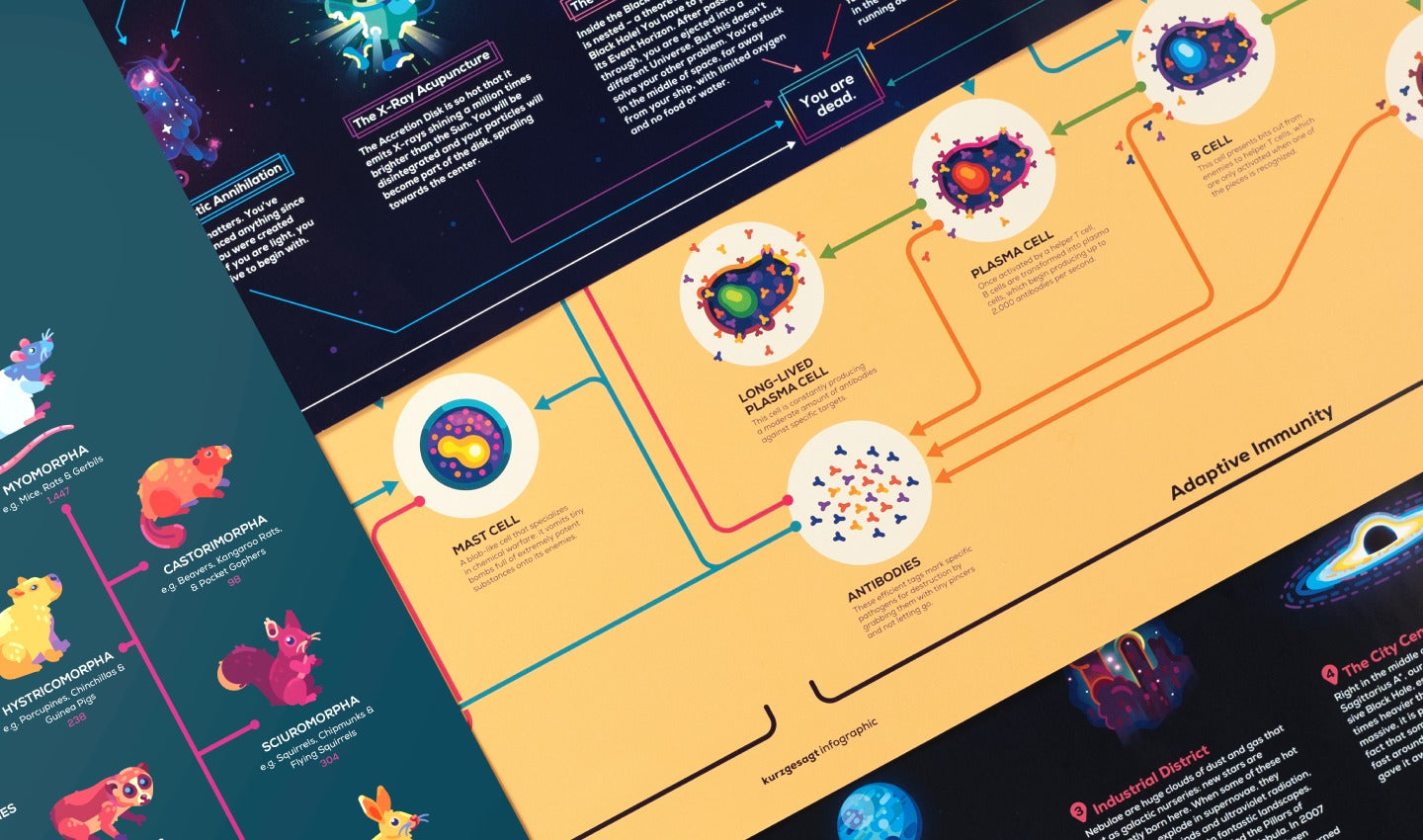 MADE WITH LOVE. PRODUCED WITH CARE.
To brighten up your life and spark your curiosity.
Be the first to know about new products, special releases, and much more!